WHAT'S ON AT ST JOHN'S PLACE
Book your community event or activity at SJP and we will advertise for you for free!!
Weekly events
Bemerton Live Fridays, Doors open 10:30 a.m.
Join us for a gentle exercise class aimed at the over 50's, followed by coffee and chat. Doors open 10:30, exercise class at 10:45, cost £5.
Your first session at Bemerton Live is free, so why not give it a try?
The programme for March is given below, and can be downloaded at this link.
Monthly and one off Events
Wednesday 1st March, doors open 6:45, film starts at 7:30pm
Bemerton Film Society
Eric Ravilious: Drawn to War
UK-2022-87 Minutes-PG certificate
Tickets £10, available in advance via Eventbrite or on the door.
Hot and Cold snacks will be available from 6:45pm and are included in the ticket price. There will also be a cash bar.
See also poster below, and more information about this event is available on this flier.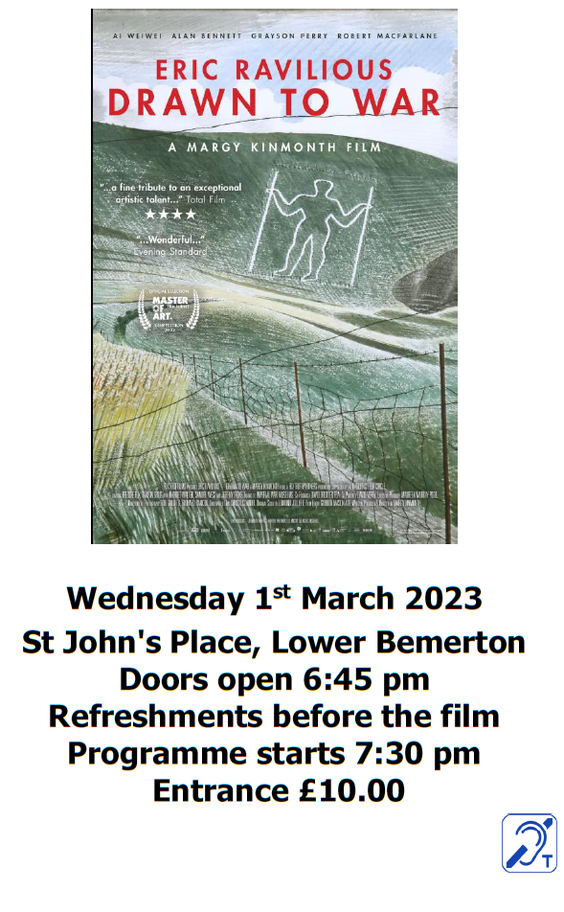 Wednesday 8th March, doors open 7:00pm, programme starts 7:30pm
Bemerton Film Society
The Hedgehog
France, 2009. Certificate 12A. 100 minutes
In French with subtitles
What is the point of life? And why should anyone care? So muses Paloma, an 11 year old girl who lives in a Parisian apartment block, setting the scene for an often hilarious look at who we are and why – perhaps – we are here. On the way an elegant Japanese gentleman, Kakuro, and the block's philosophical concierge, Renee, step out of the shadows and into each other's lives, to poignant and life-affirming effect.
For further details see the poster below, and further details about this film and the future programme of films is on this flier.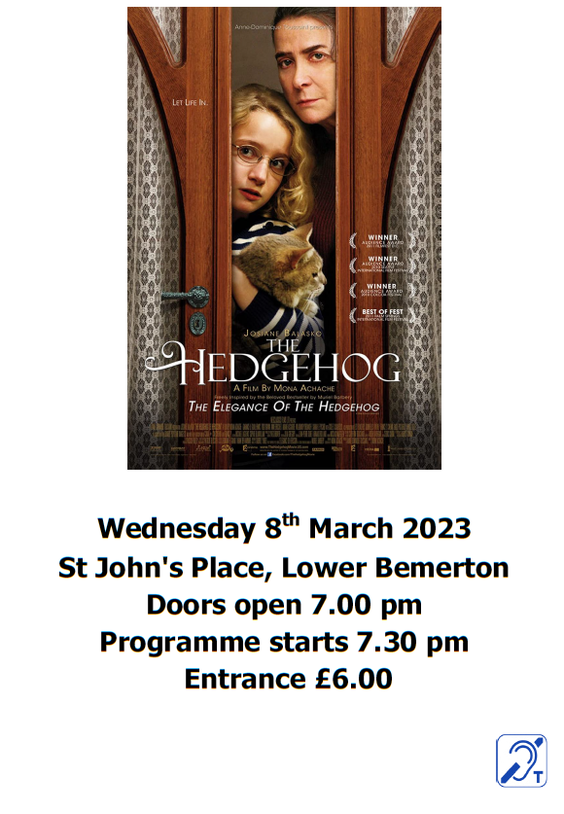 And coming up...
12 April After Love UK 2020 (12A certificate)
Drama about a widow who discovers her late husband's secret family in France after his sudden death, and fortuitously gets a cleaning job with it. The film combines domestic tragedy and psychological thriller.
10th May Tampopo (15A certificate)
Japanese comedy. A truck driver stops at a family-run noodle shop and decides to help its fledgling business. The main narrative is interspersed with stories involving food on several levels.
Wednesday 15th March, Doors open 7:00pm, talks starts 7:30pm
Bemerton Talks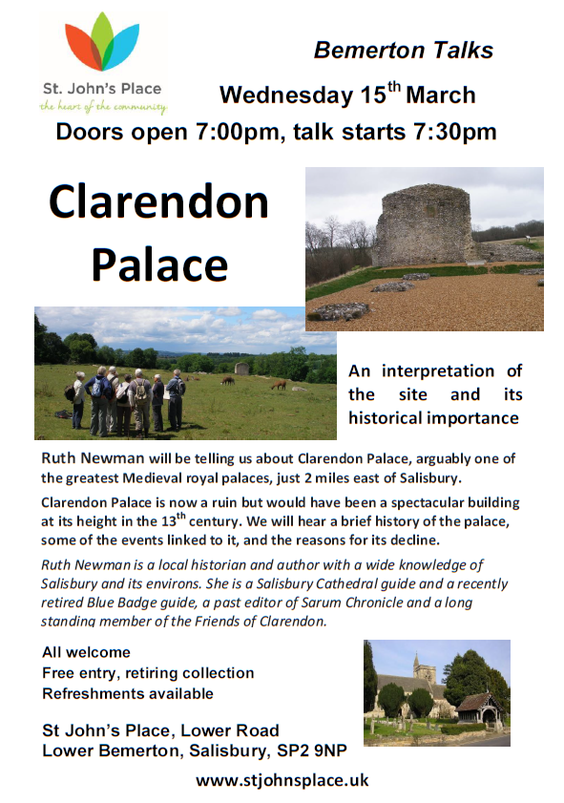 Wednesday 22nd March, 7:30 p.m. - 9:30 p.m.
Salisbury Military History Society
Desert Warfare
The Experience of British Empire Armies in the Two World Wars
with Prof Gary Sheffield
See poster below. For more information about Salisbury Military History Society and forthcoming talks visit their website at https://salisburymilhist.com/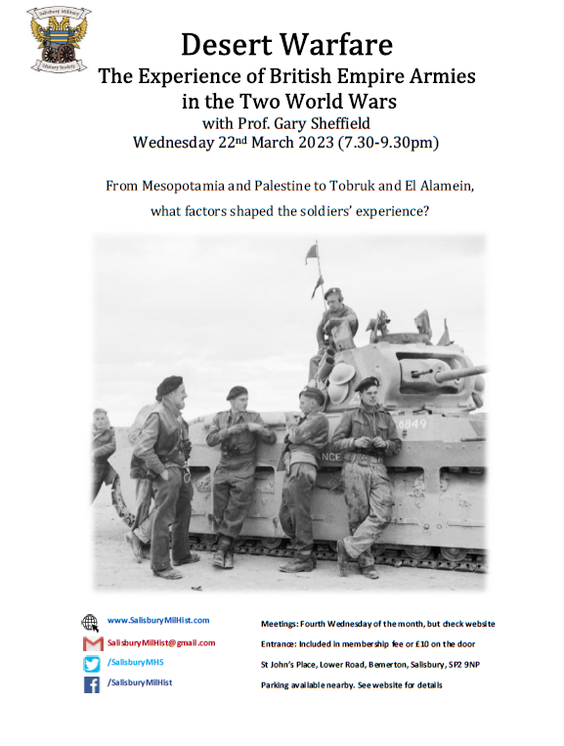 Sunday March 26th, 10:00 - 12:00
Bemerton Brunch
Join us for bacon sarnies, croissants and real coffee, and enjoy a chat with friends and neighbours.
Irene's jams will be on sale.
NB This is the day the clocks go forward!