WHAT'S ON AT ST JOHN'S PLACE
Book your community event or activity at SJP and we will advertise for you for free!!
Weekly events
Bemerton Live Fridays, Doors open 10:30 a.m.
Join us for a gentle exercise class aimed at the over 55's, followed by coffee and chat. Doors open 10:30, exercise class at 10:45, cost £5.
Your first session at Bemerton Live is free, so why not give it a try?
There is no class on November 11th when the annual remembrance day event is held at St John's Place (see below): the programme for Nov/Dec is downloadable here.
Plus : as part of the City Council's Warm and Welcoming approach to welcoming people into communuty spaces Bemerton Live members would warmly welcome local people to join us for coffee from 11:30 until 1 each Friday morning.
Monthly and one off Events
Wednesday November 2nd, 6:30pm
Bemerton Community AGM and volunteer celebration
You are warmly invited to St John's Place at 6:30pm on Wednesday 2nd November to hear a short presentation on the operation of St John's Place during 2021.
It is an opportunity to hear about our finances, how we kept going during the pandemic and - especially - to say thank you to our great volunteers.
All welcome.
Sunday 6th November, Doors open 7:00pm, performance starts 7:30pm
Sarah McQuaid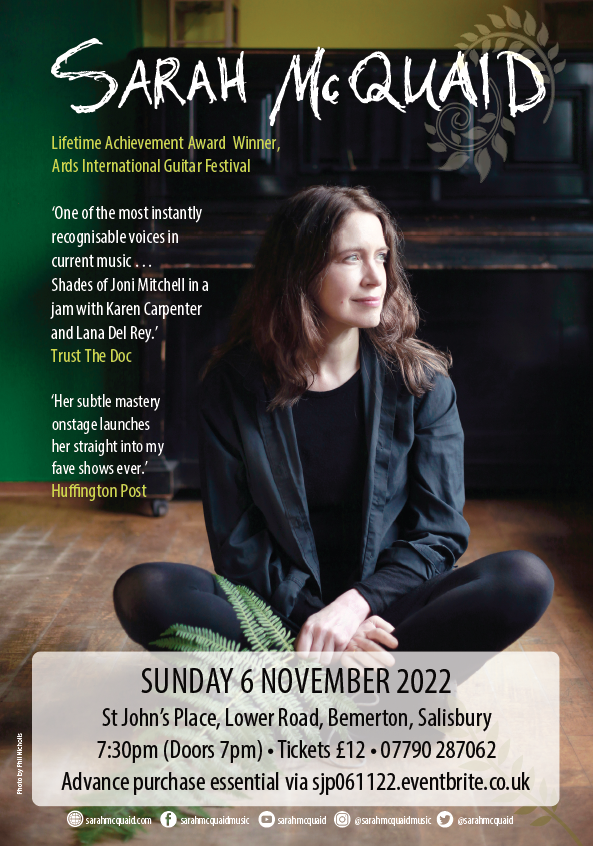 Wednesday 9th November, doors open 7:00pm, programme starts 7:30pm
Bemerton Film Society
for further details see poster below, and more details of this film and future programme on this flier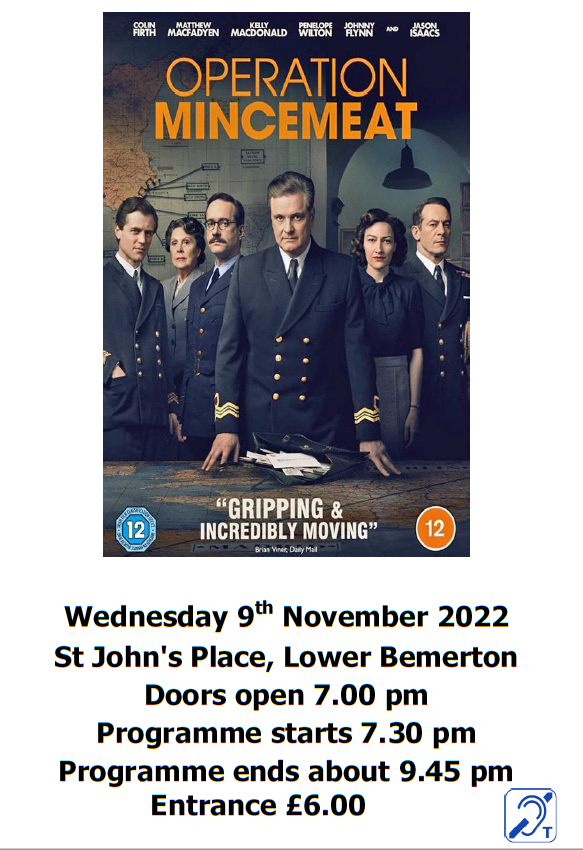 Friday 11th November, Remembrance Day, 10:45
Our annual remembrance: we remember locals who lost their lives in the World Wars,
whose names are inscribed on the Lych Gate, and observe the two minutes silence.
Followed by tea/coffee in St John's Place
Wednesday 16th November, doors open 7:00pm, talk starts 7:30om
Bemerton Talks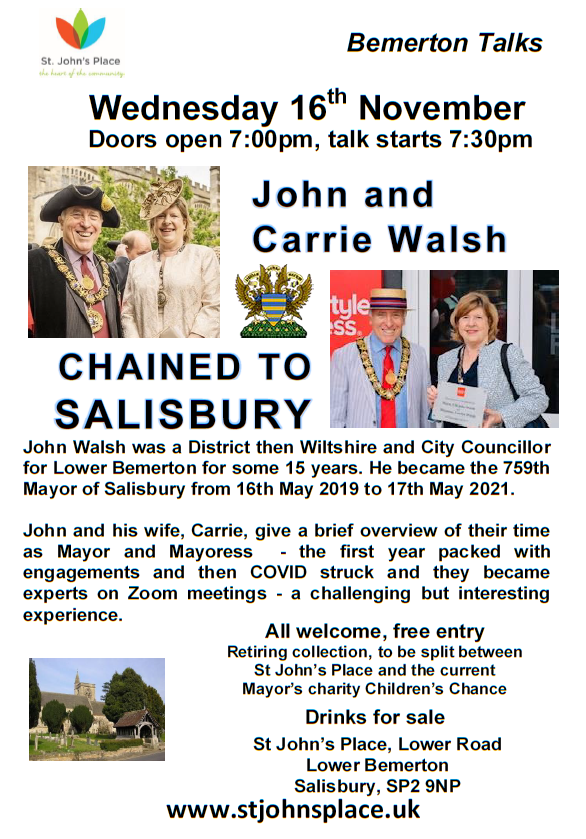 Sunday 20th November 10am - 1pm
Brunch and Christmas Fair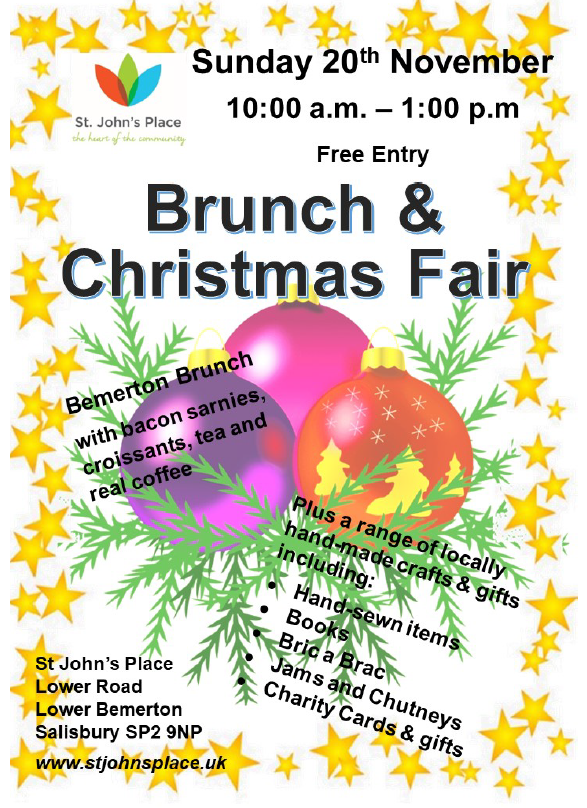 Wednesday 23rd November 7:30pm - 9:30pm
Salisbury Military History Society
Details to follow, and will be published on their website, which also gives details of membership, https://salisburymilhist.com/