WHAT'S ON AT ST JOHN'S PLACE?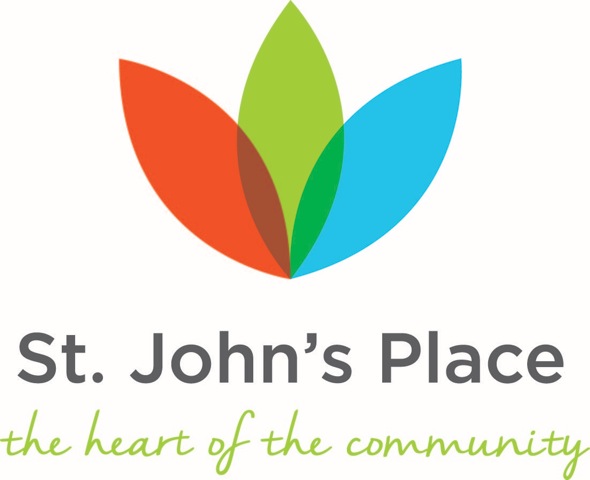 Book your community event or activity at SJP and we will advertise for you for free!!
Weekly events
Yoga for all, Friday 9:15 - 10:15am Begin Again
This class is for all abilities, those new to yoga and those who have maybe previously practiced but not for a while or anyone wanting to bring some curiosity as we explore the poses more deeply. If you book for the month classes are £9 a week but if you cannot commit to the whole month you are more than welcome to come when you can, although booking is still essential and the cost of the drop in class is £11 a week. Please bring your own mat to maintain our COVID secure requirements.
Any questions or to book please contact Louise Pitman by email - louisepitmanyoga@gmail.com. Information about all Louise's classes is available on her website https://www.louisepitmanyoga.com/.
Bemerton Film Society
Wednesday 9th June, doors open 19:00, programme starts 19:30
The current government rules mean that people should not arrive in groups greater than six, and there should be no mingling. The June file is "The Discreet Charm of the Bourgeoisie" (France 1972 - 101 mins - 15 certificate, subtitles in English).
Please note that pre-booking is still required - email bemfilmbooking@gmail.com, including name, address and phone number of all attendees. Covid restrictions apply and masks should be worn. Further details of this film, the forthcoming programme, and a full list of Covid restrictiosn which apply can be found on this flier.
Your views are being sought on the film programme for 2021/22. A shortlist has been drawn up, and you can either print this out and respond as indicated, or (new this year!) you can complete the questionnaire online. Responses needed by end May.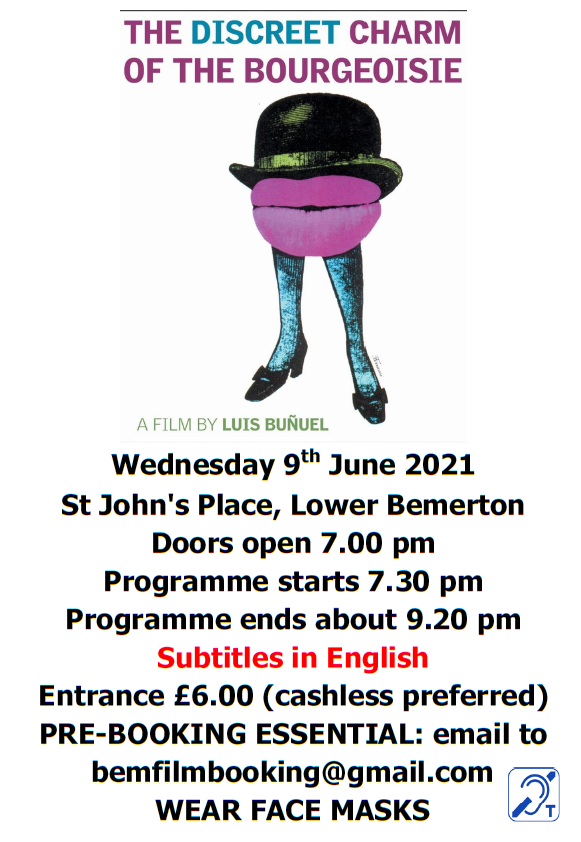 Wednesday 30th June 7:30pm
St John's Place is pleased to welcome back the George Herbert in Bemerton group, whose summer programme includes:
'Heaven upon Earth'
Salisbury Cathedral as George Herbert knew and loved it, and its influence on his poetry
A talk by The Very Rev'd Nicholas Papadopulos, Dean of Salisbury Cathedral
Bookings required on: 01722 321771