WHAT'S ON AT ST JOHN'S PLACE
Book your community event or activity at SJP and we will advertise for you for free!!
Weekly events
Some of our regular weekly events are taking a break over August - check with instructors for regular classes.
There will be no Bemerton Live on Fridays (returns on Sept 2nd).
Monthly and one off Events
Wednesday August 10th, doors open 7:00pm, film starts 7:30pm
Bemerton Film Society
See poster below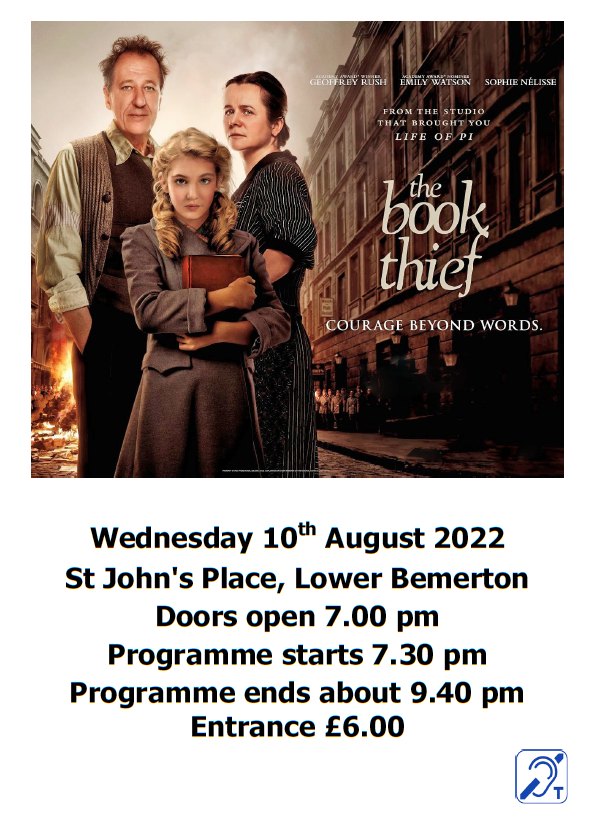 Further information about this film, and the programme for September/October can be found here.
Message from Film Society Committee
The Bemerton Film Society (BFS) showing of Goodbye Lenin in July was extremely well received, with a round of applause at the end and a 100% Excellent rating on the response slips. It was a brilliant evening but unfortunately there was only an audience of 16 who got to enjoy the film. As many of you already know, BFS was started in 2010 by a group of Bemerton residents to help raise funds to turn St John's Church into a community centre. We are continuing to raise funds to support this worthy cause but it is getting harder to do this as we see audience numbers dwindle. As well as supporting SJP with a payment for rent we also need to pay for the licence to show each film so lower audience numbers is making this more difficult. We would love to continue with the BFS and have kept our ticket price at £6 to hopefully make this more accessible. We really value the support of the community and would welcome any suggestions or ideas that may help improve what we do and encourage a larger audience. Our next two films are The Book Thief on Wednesday 10 August and Some Like It Hot on Wednesday 14 September - both excellent films and we hope to see you there for an entertaining evening.
Wednesday 24th August
Salisbury Military History Society
7:30 – 9:30pm
'Old Wardour Castle & Salisbury during the English Civil War'
with Julian Humphrys
Further details of the forthcoming Salisbury Military History programme and details of membership are on their website https://salisburymilhist.com/