WHAT'S ON AT ST JOHN'S PLACE
Book your community event or activity at SJP and we will advertise for you for free!!
Weekly events
Kettlercise with Marisa Allen, Thursday 6:30 - 7:30 pm
Kettlercise is THE single most effective Kettlebell class, designed to shape & sculpt your body. It's fun, quick & effective!
Kettlercise is a systemised class workout that covers a huge range of kettlebell exercises from basic moves to more advanced techniques. Marisa welcomes all abilities from beginners to advanced . Classes are £8 a week on a PAYG basis, or there is a 6-week block booking option of £38. Booking is essential in any event.
Keeping inline with Covid secure requirements we are no longer able to share equipment so a mat and a kettlebell would be required - just ask for further details.
No Kettlercise class on Thursday May 12th
Yoga with Louise Pitman, Friday 9:15 - 10:15am
This class is for all abilities, those new to yoga and those who have maybe previously practiced but not for a while or anyone wanting to bring some curiosity as we explore the poses more deeply. If you book for the month classes are £9 a week but if you cannot commit to the whole month you are more than welcome to come when you can, although booking is still essential and the cost of the drop in class is £11 a week. Please bring your own mat to maintain our COVID secure requirements.
Any questions or to book please contact Louise Pitman by email - louisepitmanyoga@gmail.com. Information about all Louise's classes is available on her website https://www.louisepitmanyoga.com/.
No Friday yoga class on May 6th.
Bemerton Live, Fridays, doors open 10:30 am
Join us for a gentle exercise class (or two) aimed at the over-55s, with a coffee break as well. Doors open 10:30, first class at 10:45, cost £5 for one class, £7 for two.
The programme for April/May is shown below, and a downloadable PDF is available here :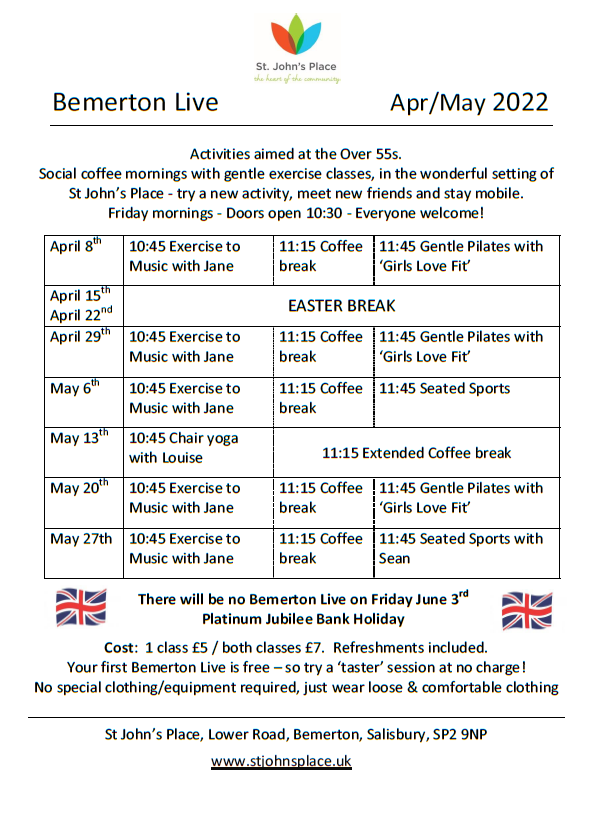 Monthly and one off Events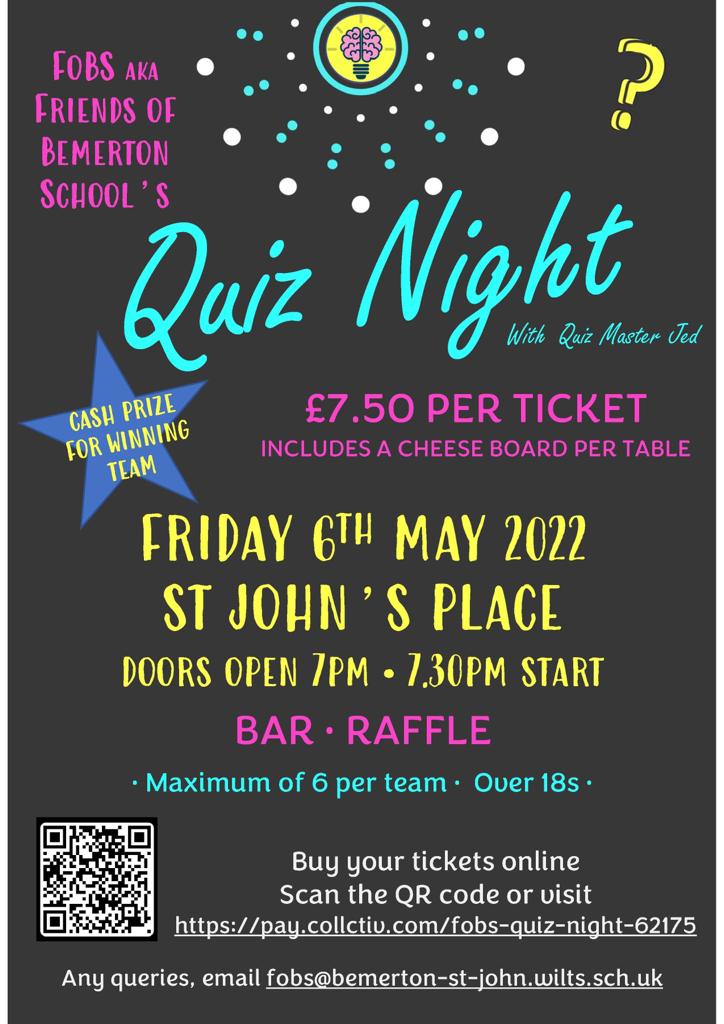 Sunday 8th May, 10:00 - 12:00
BRUNCH
Drop in for a neighbourly chat and good food and real coffee at bargain prices!
Wednesday 11th May
Bemerton Film Society
Doors open 19:00, programme starts 19:30
The Ladykillers
UK - 1955 - 92 minutes - U certificate
Further details of this film, the forthcoming programme, and Covid-19 precautions being taken can be found on this flier.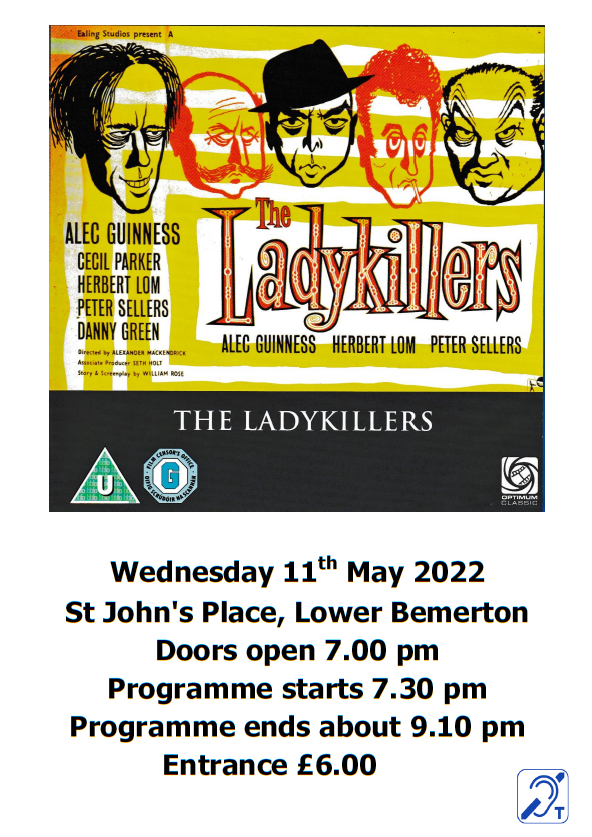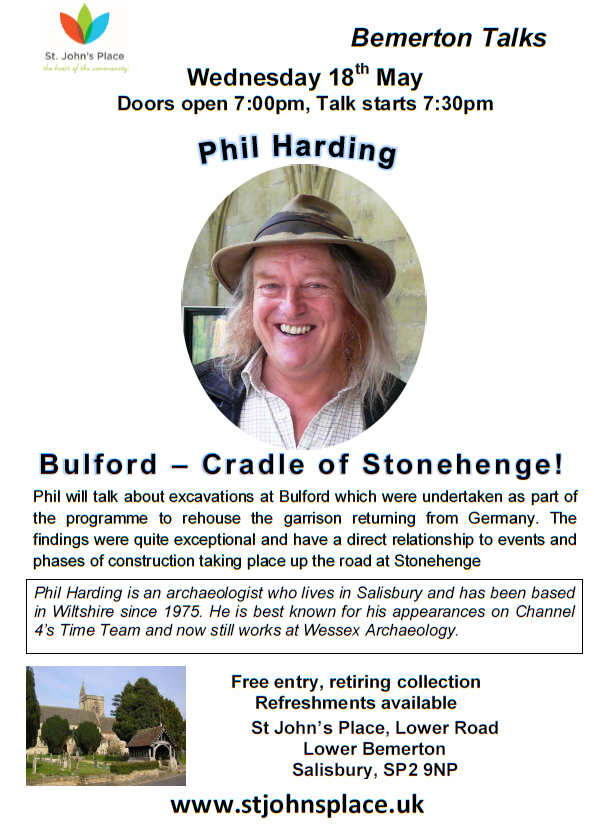 Wednesday 25th May
Salisbury Military History Society
7:30 – 9:30pm
'Zulu Rising: The epic story of the Battle of Isandlwana' with Ian Knight
Further details of the forthcoming Salisbury Military History programme and details of membership are on their website https://salisburymilhist.com/