WHAT'S ON AT ST JOHN'S PLACE
Book your community event or activity at SJP and we will advertise for you for free!!
Weekly events
Bemerton Live Fridays, Doors open 10:30 a.m.
Join us for a gentle exercise class aimed at the over 55's, followed by coffee and chat. Doors open 10:30, exercise class at 10:45, cost £5.
Your first session at Bemerton Live is free, so why not give it a try?
The programme for Sept/Oct is downloadable here.
Monthly and one off Events
Wednesday September 21st, doors open 7:00pm, Talk starts 7:30pm
Bemerton Talks
See poster below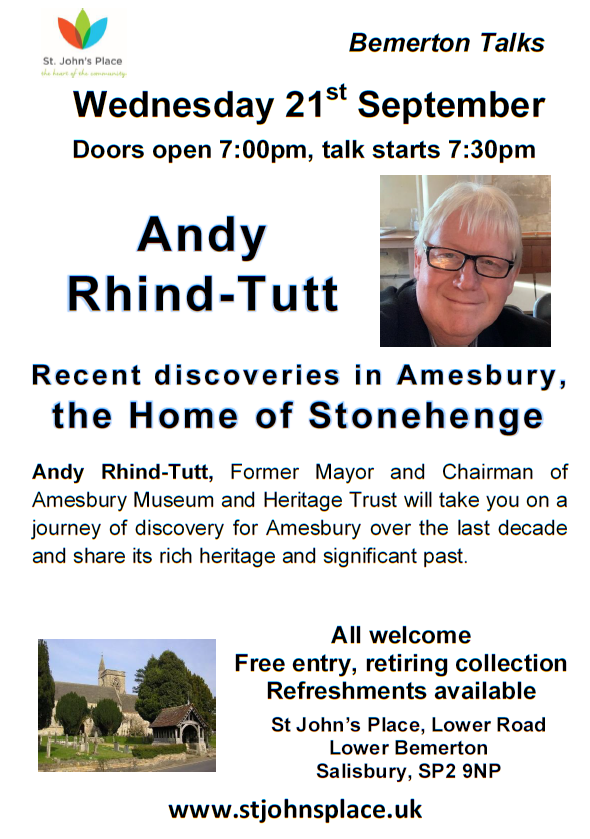 Wednesday 28th September
Salisbury Military History Society
7:30 – 9:30pm
'Dünkirchen 1940: The German View of Dunkirk'
with Col. Robert Kershaw
Further details of the forthcoming Salisbury Military History programme and details of membership are on their website https://salisburymilhist.com/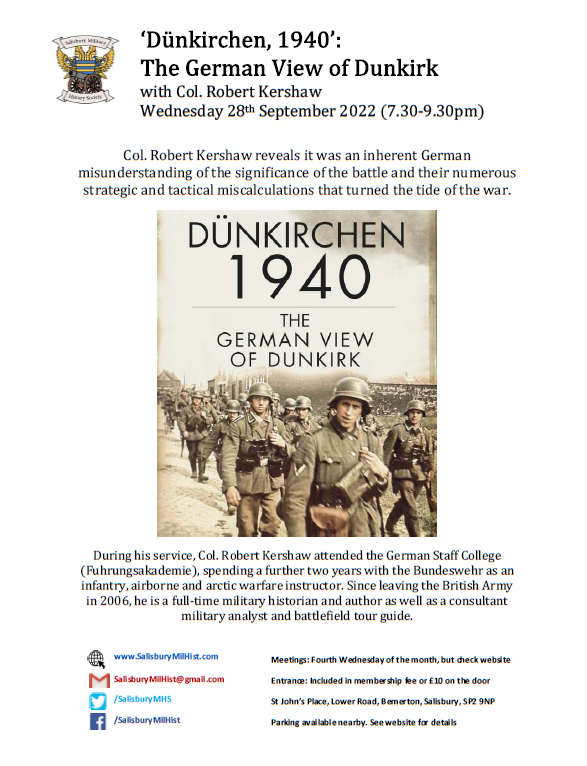 Wednesday October 5th, doors open 17:15 for live Q&A at 18:00
for further details see poster below, and more details on this flier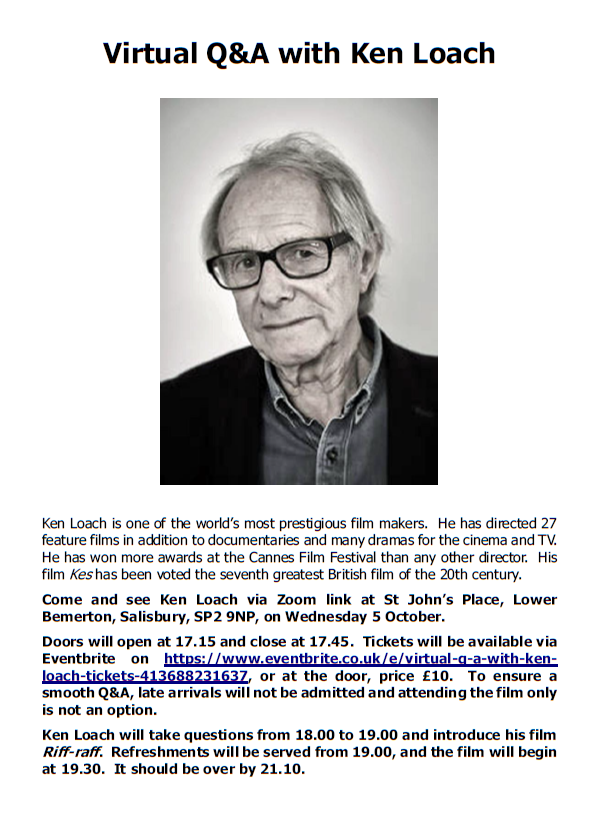 More information about Ken Loach and this event is available in this flier
Further information about Riff-raff and the Film Society's forthcoming programme is available here