WHAT'S ON AT ST JOHN'S PLACE
Book your community event or activity at SJP and we will advertise for you for free!!
Weekly events
Bemerton Live Fridays, Doors open 10:30 a.m.
Join us for a gentle exercise class aimed at the over 50's, followed by coffee and chat. Doors open 10:30, exercise class at 10:45, cost £5.
Your first session at Bemerton Live is free, so why not give it a try?
The programme for June/July 2023 is given below, and can be downloaded at this link.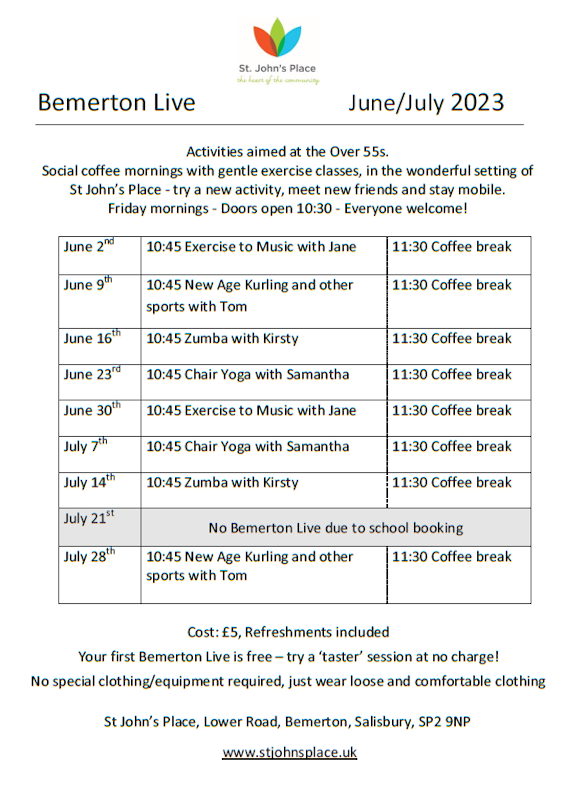 Monthly and one off Events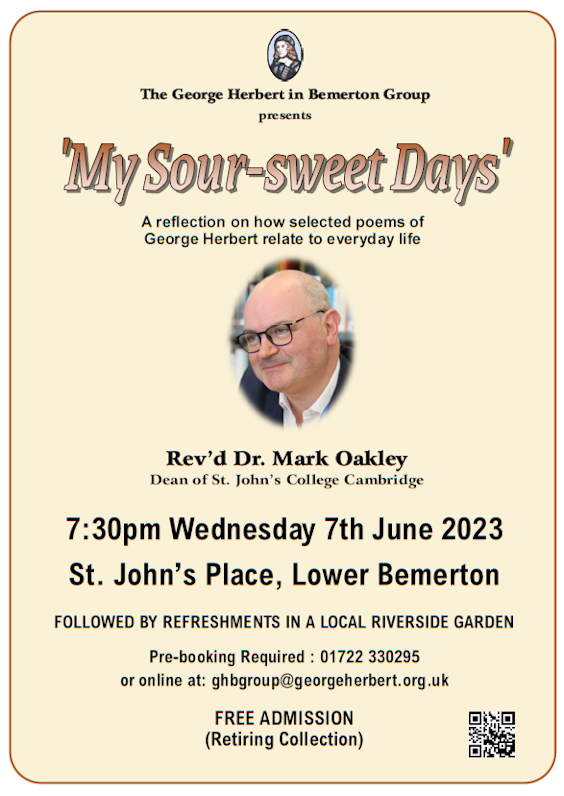 Wednesday 7th June, 7:30 pm
George Herbert in Bemerton Group present
'My Sour-Sweet Days'
Rev'd Dr. Mark Oakley, Dean of St John's College, Cambridge talks about his personal selection of George Herbert's poetry, and how the poems speak to him about the issues we all encounter in everyday life .
See poster on left for further details.
Free admission, retiring collection
Wednesday 14th June, doors open 7:00pm, programme starts 7:30pm
Bemerton Film Society
The Father
UK - 2020- Certificate 12A - 97 minutes
An elderly man sliding into the confusion of dementia must navigate a fractured reality where nothing is certain or quite as it seems. Starring Anthony Hopkins in an Oscar winning performance, with a second Oscar for the screenplay.
For further details see the poster below. Further details about this film, and the future programme of films, is on this flier.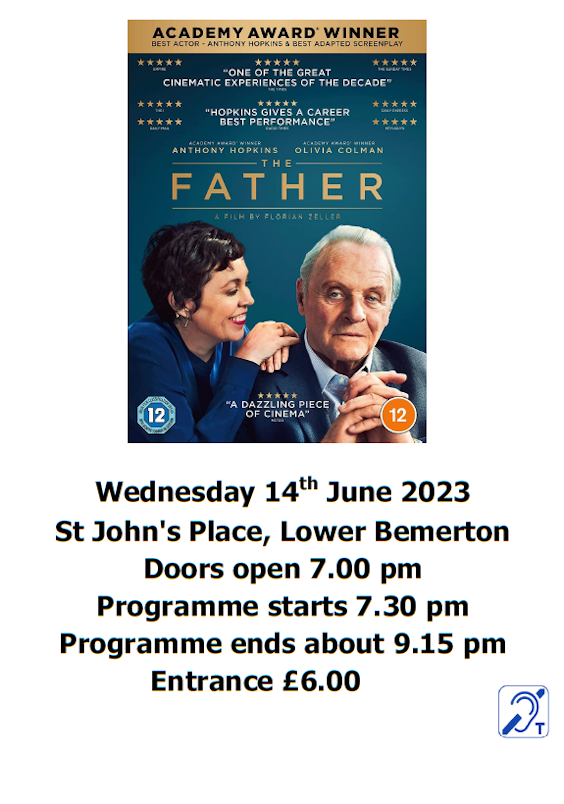 And coming up...
12th July The Purple Rose of Cairo (PG certificate)
A waitress searching for an escape from her dreary life gets more than she bargained for when the heartthrob actor from a popular film steps out of the screen and into her life.
9th August A Room with a View (PG certificate)
A whirlwind, sun-filled romance in Florence upsets the social balance of a young woman's life – can she ever go back to what it was before?
13 September Jump Tomorrow (PG certificate)
A young Nigerian man travelling to Canada for an arranged marriage meets instead a vibrant and compelling woman at the airport, making him question whether fate has other plans for him.
Wednesday 21st June, Doors open 7:00pm, talks starts 7:30pm
Bemerton Talks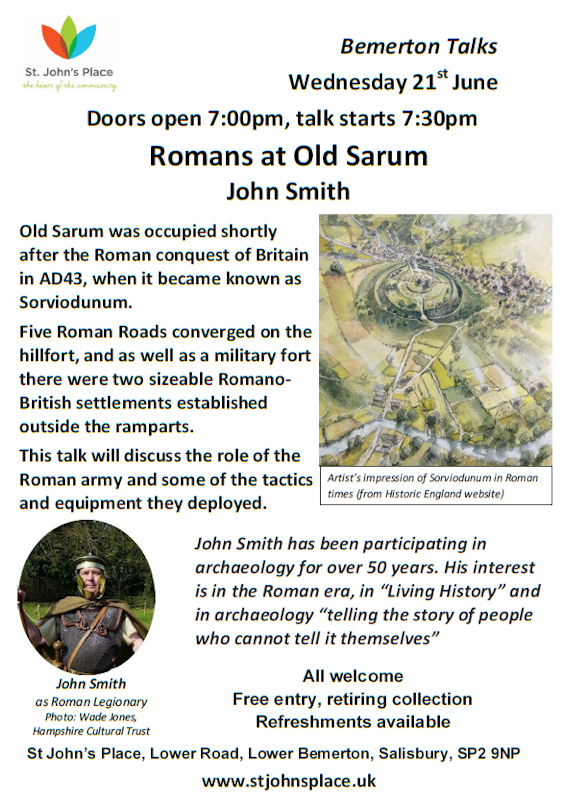 Wednesday 28th June, 7:30 p.m. - 9:30 p.m.
Salisbury Military History Society
Alfred the Great
and the campaign of 878 - what can we know?
with Prof. Ryan Lavelle
See poster below. For more information about Salisbury Military History Society and forthcoming talks visit their website at https://salisburymilhist.com/