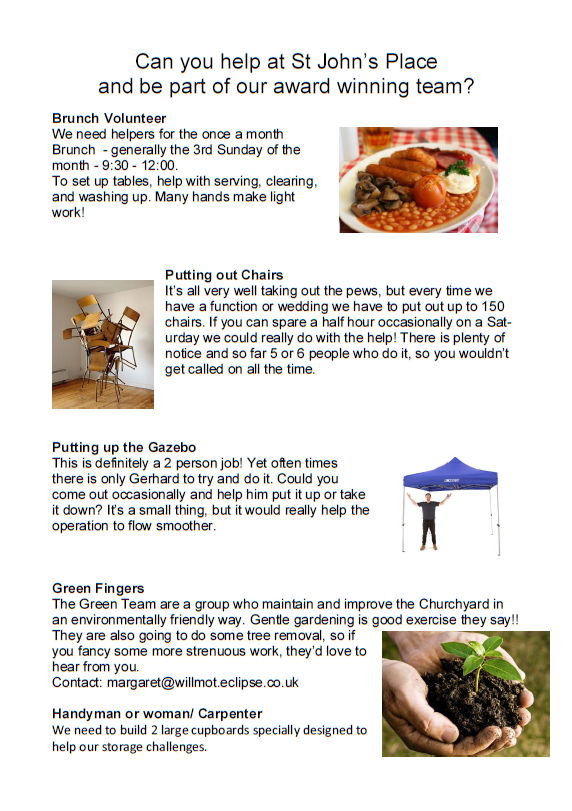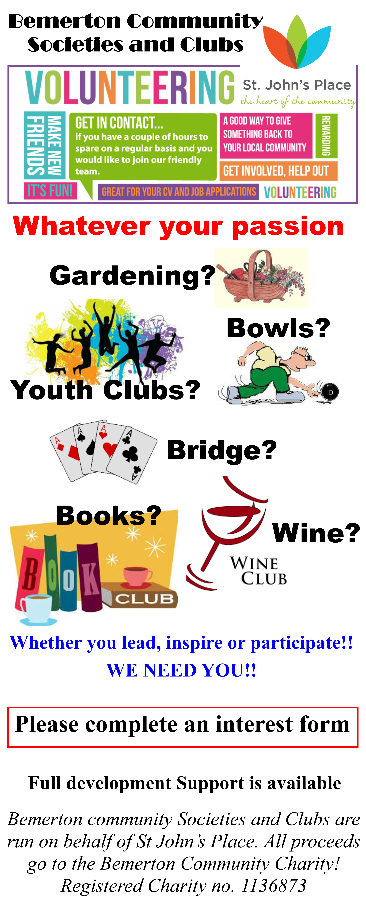 Do you have an idea?
Would you like to implement, develop, lead or participate in a community group?
YES??
We are looking for individuals and groups to develop our Bemerton Community Societies and Clubs at St John's Place. Whatever your idea, we would love to hear it and help you establish a new BC Society or Club.
Contact the centre Manager email sjp.salisbury@gmail.com